Metro Remittance (UK) Ltd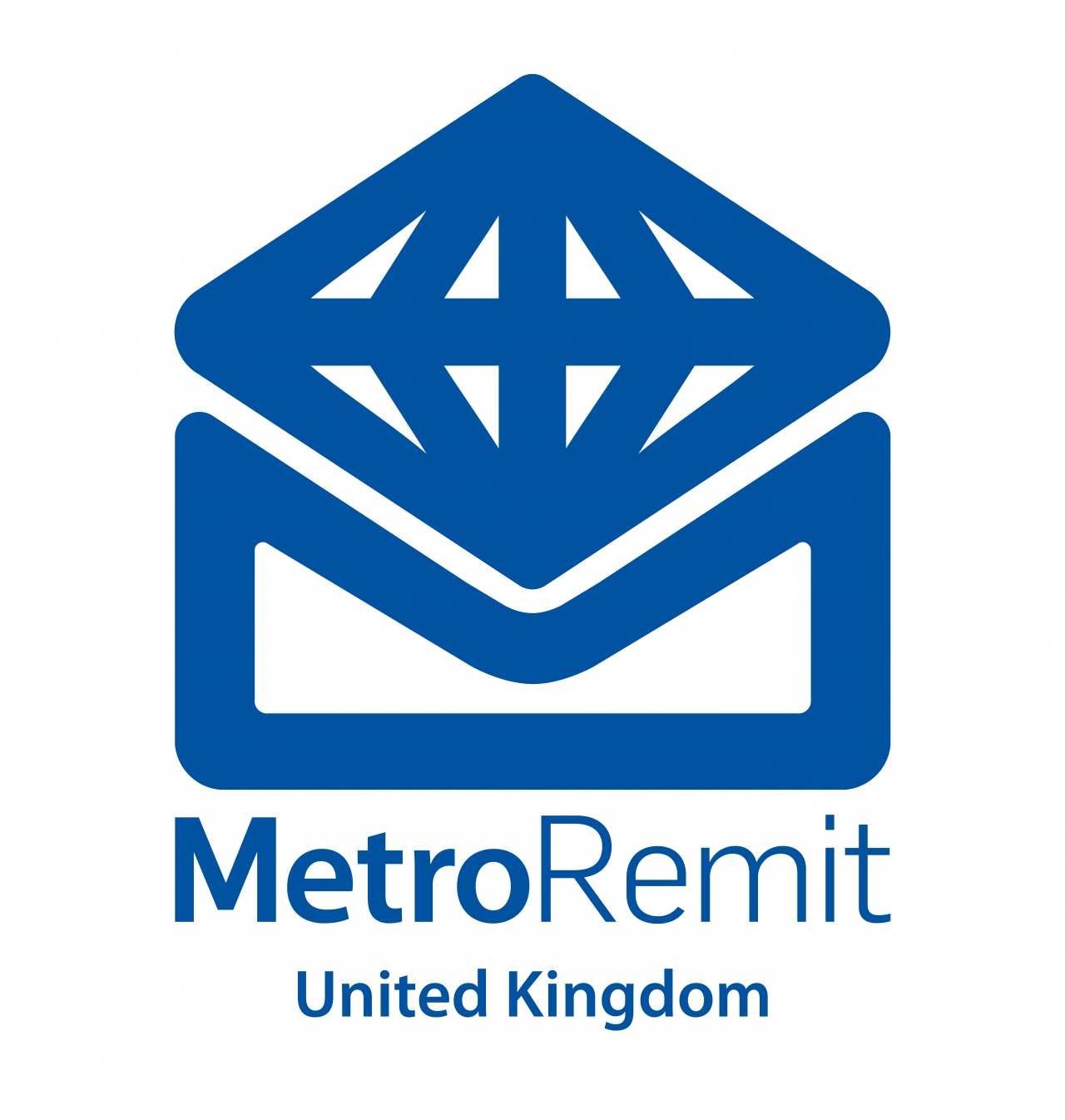 Metro Remittance (UK) Ltd. ("MetroRemit"), respects your fundamental right to privacy. We commit to take great care in safeguarding your personal data and handling your information in an open and transparent manner
MetroRemit has developed a Privacy Policy that aims to ensure that we adopt and observe appropriate standards for personal data protection in compliance with the Regulation of the European Parliament and of the Council on the protection of natural persons with regard to the processing of personal data and on the free movement of such data (General Data Protection Regulation) or the European Union's GDPR, and all relevant and applicable data protection and privacy laws and regulations issued in other jurisdictions by their respective competent authorities ("Data Privacy Laws").
In this Privacy Policy, terms such as "we", "us" and "MetroRemit" refer to Metro Remittance (UK) Ltd.
a company incorporated and licensed under the laws of the UK, (company reg. no. 4543696) engaged in the business of remittance with its Head Office located at 1st Floor 12 Kensington Church Street, London W8 4EP, United Kingdom, and where relevant to its subsidiaries, branches and/or representative offices.
The term "Service" refers to money transfers enabled from our website or mobile app.
In the language of data protection regulation, MetroRemit is the "data controller" of your personal data and you, our customer, are the "data subject". This means that MetroRemit determines the purposes and means of processing your personal data, while respecting rights concerning your privacy.
We will only collect information for business and legal purposes such as to enable us to safely transmit your funds to your nominated beneficiary; to prevent money laundering and terrorist financing; and or to prevent other related crimes.
As a regulated financial institution, we are bound by the legal requirement to collect, verify and record personal data about you or your recipient.

What you need to know about your privacy?

Why we collect your personal information?
As customers of MetroRemit, we will collect and maintain basic information about you for the following purposes:
· To create and develop a relationship with you, to provide you with our services without interruption. For example, when you apply for any of our services, we will collect personal information about you to allow us validate your identity for purposes of registration, transaction fulfillment, and collection of fees for the remittance services and other ancillary purposes that you may avail from us.
· To improve our products and services. We will collect, use, process, and analyze how you use our products and services so that we can understand how to improve them for your benefit.
· To understand your needs and preferences so that we can serve you better. Maintaining a record of the services that you avail from us allows us to gain a better understanding of the kinds of offers that would be relevant to your preferences. From time to time, we may send you service recommendations and special offers that we think will interest you.
· To continuously improve our business and operations. For example, we analyse customer usage and transaction history to help us manage your account, provide customer care activities, monitor the quality and security of the platform, train our staff, and plan for future growth.
· To meet legal and regulatory requirements. We perform such other processing or disclosure that may be required to comply with pertinent laws, rules, or regulations.
We may collect and use the following Basic personal data, such as (but not limited to):
- Name
- Date of birth
- Nationality
- Address
- Phone number
- E-mail address
Other data is necessary for MetroRemit to provide the Service to you. We will request this data when you sign up, or before the Service is provided to you.
Data for 'Know Your Customer' (KYC) regulations, such as (but not limited to) the following:
- Proof of your identity, such as valid passport, driving licence, national ID card or residence permit
- Proof of your address, such as recent utility bill or bank statement
- Additional details on the source of funds being sent, such as payslip, credit card statement, certificate of sale of UK Property, inheritance certificate, tax rebate receipt, bank loan agreement or other valid documentary evidences.
This data will sometimes be needed to conduct Know Your Customer (KYC), Customer Due Diligence (CDD) and security checks, as required by local and international regulations. This helps us keep your money safe, and we will only request these details when we deemed necessary.
Data about your recipient, such as (but not limited to):
- Name
- Address
- Mobile number
- Account Details (If Applicable)
This data will sometimes be needed to conduct Know Your Customer (KYC), Customer Due Diligence (CDD) and security checks, as required by local and international regulations. This helps us keep your money safe, and we will only request these details when we deemed necessary. All data about your recipients will be treated with confidentiality in line with our business standards and this Privacy Policy.
Data from other third party sources, such as but not limited to the following:
- Facebook, Twitter or Google profile images and names
- Banks and payment service providers used to transfer money to us
- Advertising networks
- Search engines providers (such as Google and others)
- Credit reference agencies
MetroRemit collects this data only when you provide the relevant consent to social media sites.
Technical data, such as (but not limited to):
- Page views
- App downloads
- Operating system
- Browser type
This data is used to help us to understand how you use our Service, so that we can improve it.
How do we keep you data safe and secure?
All data that you provide to us is encrypted on our secure servers. We restrict access to your data to specific employees of MetroRemit who have an important business-related reason for handling it. Our communications such as e-mail are encrypted and protected using the TLS (Transport Layer Security) technology protocol.
All of the data we collect from you or from other sources will always be stored in accordance with this Privacy Policy.
How long do we keep your data?
Depending on what purpose of your data is used for, the length of time we keep it may vary. Either way, we will only hold your data as long as necessary to serve the purpose it is used for.
Regulatory
We are legally required to keep the data obtained for Know Your Customer (KYC), Customer Due Diligence (CDD) and security purposes (including transaction records and our communications with you) for at least five years after the most recent transaction.
Legitimate Interest
When the five years' retention period and/or legitimate interest no longer apply, we will remove your data from our system.
Consent
In situations where you give us specific consent to process certain kinds of data, you are able to withdraw that consent at any time. We will then stop processing your data and, if the five years' retention period and/or legitimate interest retention period does not apply, we will also erase your data from our system.
We may retain any data mentioned above for a longer period, if required to protect the rights, property or safety of MetroRemit or of the Service provided by us or our partners.
Who do we share your data with?
We share your personal data with authorised third parties only when it is necessary for the fulfilment of the Service or to comply with applicable laws.
We will never sell your personal data to other organizations.
We work with partners who help us to complete your transactions. If they are based outside the EEA, we will share your personal data with them only when they apply essential safeguards, or if it has been established by EU institutions that the relevant country has an appropriate data protection regime in place, or when we otherwise ensure that the appropriate level of protection is applied for data processing.
The following are some purposes for which we may share your data with third parties:
To fulfil the contract between you and MetroRemit


We may share your data with authorised third parties, such as our partners and intermediaries, when they are necessary for the fulfilment of the Service.
When required by law


We may share your data when required by law, for example for the purposes of security, taxation and criminal investigations.
For marketing and communication


We may share your data with third parties such as providers of customer service tools, marketing campaign tools, email communication tools, analytics software (for marketing purposes) and data visualization tools (for analytical purposes).
You have the right to object at any time for the processing of your data for direct marketing purposes, including profiling you for the purposes of direct marketing.
If we sell or buy any business or assets, we may be obliged to share your personal data with the prospective seller or buyer.
The law gives you a number of important rights in relation to your personal data, which are listed below.
There are certain exceptions where these rights may be superseded by laws and other requirements applicable to regulated financial institutions like MetroRemit. An example of this would be the obligatory retention period, which supersedes the right to data erasure.
Your rights are:
- The right to be informed: the right to be informed about how we use your personal data
- The right of access and data portability: the right to request access to the data that we have about you, to obtain the data within a month of asking for it, and to use it for your own purposes
- The right to rectification: the right to correct, amend or update your personal data if it is wrong or has changed (this can usually be done using the settings provided on your account)
- The right to erasure: the right to ask us to remove the data we hold about you from our records
- The right to be forgotten: the right to request erasure of any links to your personal data, or of any copy or replication of any public personal data
- The right to restrict processing: the right to ask us to stop processing your personal data
- The right to object: the right to object to data processing, if you believe that our legitimate interest might infringe upon your rights
- Rights related to automated decision-making and profiling: the right not be subject to individual decisions made solely by automated means.
- The right to notification in the event of breach: the right to be immediately informed if we identify a data breach
- The right to raise a complaint: the right to contact our Data Protection Officer if you are not happy with how we have handled your personal data.
- The right to lodge a complaint with a supervisory authority: the right to submit a complaint to the Information Commissioner's Office (ICO) if you are not satisfied with our Data Protection Officer's response, or if you believe that we are not processing your personal data in a lawful way (For more details please refer to the Commissioner's Office
website at
https://ico.org.uk/make-a-complaint/
If you would like to read more about your rights in relation to your personal data, please refer to the Information Commissioner's Office
website
at
https://ico.org.uk/make-a-complaint/
Legitimate interest is a specific legal justification for the collection and processing of your personal data. It applies when we have reasonable grounds to collect and/or process your personal data to improve our Service, as long as this does not infringe on your rights.
Our legitimate interest may justify some examples of automated decision-making. One of those is our estimated transaction timing, which we use to determine the time in which the transfer will reach your beneficiary.
We believe that if you are an active customer of MetroRemit, it is in your interest to receive occasional information about our Service. We may therefore send you communications about offers or promotions that we believe are relevant for you based on your previous use of the Service. If we notice that you are having problems using our Service, we may on our own initiative decide to contact you, in some cases by phone, to offer help.
We may also process your data to help develop new product features that we believe will improve the Service. We may contact you occasionally to assess your satisfaction with the Service. We may also use your data to determine the effectiveness of marketing or promotional campaigns. We may also contact you with information about any changes in the Service, and/or other important updates.
We will only share anonymized or encrypted data with the third parties. We may also provide our partners with anonymous aggregated data about our customers for marketing and analytical purposes, to help optimize our marketing communications.
You can object to data processing based on our legitimate interest at any time by contacting us at
help@metrorem.co.uk
or by changing the settings on your MetroRemit account.
Cookies are small text files which are stored on your device when you access MetroRemit. They allow us to recognize you and store data about your past activity and your preferences so that we can personalize and improve the Service for you.
Cookies and other similar technologies may collect data such as language preference, country and previously viewed pages.
We use the following cookies:
- Necessary cookies: these cookies enable the basic use of our Service
e.g. enabling content reserved for registered users
- Personalization cookies: these cookies allow our Service to be personalized for you
e.g. remembering your preferred language or sending country
- Analytical cookies: these cookies allow us to see how people use our Service so that we can understand how to improve it e.g. seeing how many people are logged in at a given time of day
By using our Service, you agree to place the cookies described above on your device. You have the right to withdraw your consent at any time. If you would like to delete our cookies, you can do so by changing the settings of your browser.
Blocking or deleting cookies may mean that some features of the Service may not be available to you.
List of used Online Tracking Services:
- Google Ads
- Google Analytics
- Facebook ads
- Twitter Ads
Changes in Privacy Policy
MetroRemit may change this Privacy Policy from time to time. Any changes will be effective immediately unless stated otherwise. The date of the most recent update is dated 03/13/2019
Any dispute or claim arising in connection with this Privacy Policy will be considered in relation to the English version only.
Contact details
You can contact MetroRemit:
By post:
1st Floor 12 Kensington Church Street, London W8 4EP, United Kingdom
Via our website:
www.metroremit.com
MetroRemit has a Data Protection Officer who is responsible for matters related to privacy, data protection and data security. Our Data Protection Officer can be contacted at
help@metrorem.co.uk